Orange Barrel Production Company - Family Friendly Theater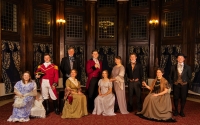 Jane Austen's famous and endearing story, Pride & Prejudice comes to life on the Orange Barrel Production Co. stage April 9-11 and 16-18. Written at the turn of the century and published in 1813, this wonderfully crafted story has endured time. Mrs. Bennet, intent on finding good husbands for her daughters becomes a delightful irritant joined by other bothersome characters like the doting Mr. Collins and the conniving Mr. Wickham. Join us as a spectacular OBPC cast gathers to present…Pride & Prejudice.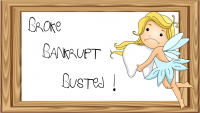 Broke, Bankrupt, Busted a mini-musical adapted for the Encore stage based on the children's story, The Tooth Fairy IS BROKE by John Robbins. Myrtle has a serious cash flow problem and being that she's the tooth fairy with 7, 432 upcoming visits…it's a BIG problem. There's only one place that has the kind of cash she needs, and it's guarded by a pack of trolls and a dragon! Join Myrtle and some of her friends from the royal glen as they look for a solution.